Christian Fennesz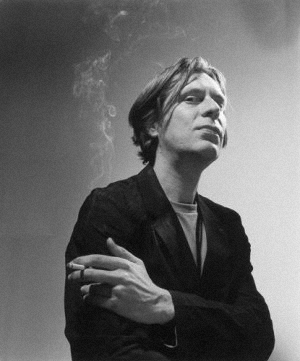 Fennesz uses guitar and computer to create shimmering, swirling electronic sound of enormous range and complex musicality. "Imagine the electric    guitar severed from cliché and all of its physical limitations, shaping a bold new musical language." – (City Newspaper, USA). His lush and luminant compositions are anything but sterile computer experiments. They resemble sensitive, telescopic recordings of rainforest insect life or natural atmospheric occurrences, an inherent naturalism permeating each piece.
Christian Fennesz is published by Touch Music. He lives and works in Vienna.
Web site: www.fennesz.com
Murcof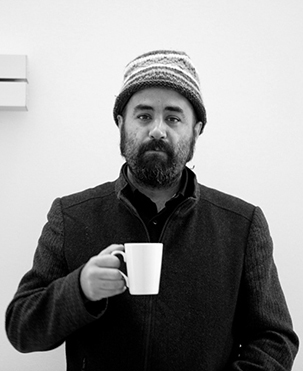 Murcof is the performing and recording name of Mexican electronica artist Fernando Corona. Corona was born in 1970 in Tijuana, Mexico and raised in Ensenada. He was for a time a member of the Tijuana-based Nortec Collective of electronic musicians under the Terrestre project name. In 2000 he returned to Tijuana. Since 2006 Corona lives in Girona, Spain. 
Murcof's music is sparse, minimalist, sample-based electronica. Although founded on complex, at times, abstract, glitchy electronic percussion, Corona's recordings are more melodic and traditionally structured than many contemporary electronic musicians. Many recordings feature orchestral strings sampled from recordings of works by modern composers such as Arvo Pärt.
Web site: www.murcof.com
Senking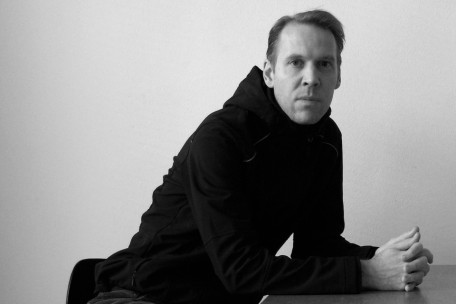 Jens Massel aka senking was born in cologne in 1969.

In the early 1990s, massel gained his first musical experiences as a bass player in different punk and indie bands. in 1995, he got his hands on a very low-fi synthesizer that was able to create short samples of 5 seconds in length. these "mini loops" were recorded and arranged on a 4-track machine with the result of his first electronic track on tape.

After this, he was to hooked to create electronic music, and although better music production equipment was purchased, the kind of equipment he uses has never been that important to massel. he rather likes to change his set-up every once in a while to find new ways to work, trying not to become too repetitive.

When it comes to the music of his live performances, there's no computer involved. the only thing he uses a computer for is to create the accompanying visuals, which he is paying more attention to these days. after years of having the idea to create images in the listeners' head just by playing his music, the adding of visuals to his shows was a resent significant step forward.

Massel's experimental work is a lot about organic dynamics and also about a certain atmosphere that often reminds of listening a soundtrack or of being miles below sea level – in the best case, both of them. his music is inspired by, of course other musicians, but also by movies and most of all, by life and its very special moments. besides his releases on raster-noton, he has also composed for schauspielhaus hannover and inteata cologne.
StalkerTeatro
The artistic core of Stalker Teatro have worked together since setting up the 'Political Collective' at Turin Academy of Fine Arts in 1975, the heyday of Italy's post-68 cultural and political uproar. This has left an enduring mark on the company's work which is characterised by a strong commitment to artistic experimentation within socially sensitive or challenging situations.
The founding members of Stalker Teatro were involved with Turin City Council's ground-breaking 'cultural animation' projects in the late 70s and helped set-up Turin's first professionally run youth theatre in 1976. In 1981 they started a residency in Italy's largest psychiatric clinic in Grugliasco which led to the formal foundation of Stalker Teatro in 1986. Using a distinctive style developed from site-specific events, performance art and participatory theatre, Stalker Teatro have performed throughout Italy, France, Germany, Poland and UK.
Stalker Teatro continue to be based in Turin and Biella, where they regularly collaborate Cittadellarte – Fondazione Pistoletto.
Web site: www.stalkerteatro.net
Andrea Ayace Ayassot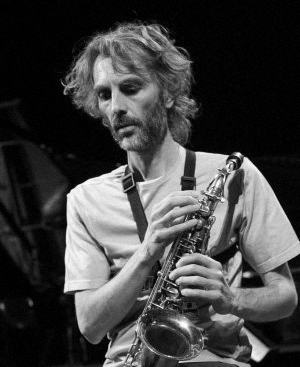 Graduated in saxophone in 1990, after working in the field of contemporary music, he has worked more willingly than various forms of improvised music, as a result of the studies stimulated by attendance at Umbria Jazz, Siena Jazz, stages conducted by Mal Waldron and Steve Lacy by some eminent Hindustani musicians (Manilal Nag, Shahid Parvez), African (Adama Dramé) and, above all, Franco d'Andrea.
In addition to participating in numerous projects and recordings, he led various groups dedicated to their own original music, "Joko Voice Concorde" (Recanati Prize Song of Autore'96); "Qfwfq"; the most recent quintet "Quilibrì".
Federico Marchesano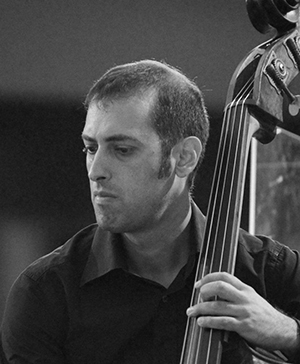 Doublebass and Electic bass player, he's considered one of the most versatile bassists' on the Italian music scene. It moves in the territories of rock, classical music, jazz and theater.
In 1998 he graduated in double bass at the Conservatorio Giuseppe Verdi in Turin. In 1999 he won a scholarship for 3 years at the Walter Stauffer Academy in Cremona, where he studied with Franco Petracchi. Also in 1999 he won the audition for the European Union Youth Orchestra, with which he participated in a European tour under the direction of Colin Davis and Bernard Haitink, performing at the Concertgebouw in Amsterdam and the Royal Halbert Hall in London. In 2003 he performed as a soloist before the Mingus Dynasty Orchestra performing his own compositions, and is recognized as the best talent by Sue Mingus, the Crossroads Festival Jazz Sound of Turin. In 2004 he won the audition for the Europe Jazz Odyssey, orchestra made up of young European talents, under the direction of Louis Sclavis. In 2006 performed as a solo bassist in the "Concerto for bass guitar, cello and orchestra" by Nicola Campogrande.
For about 10 years with his group 3Quietmen, carries out a personal research on the double bass, and composition. Their album "Bartokosmos ', was much appreciated by critics and led them in 2008 to perform in the beautiful Concert Hall of the Forbidden City in Beijing. He has given concerts in Europe, China, South America, United States, Australia, Indonesia. He has recorded more 'than 50 cd's.
Web site: www.federicomarchesano.wordpress.com
ThonGu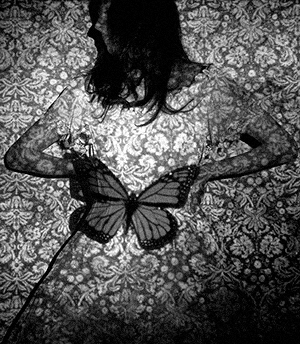 Graduated in phisics, actress, playwright.
Graduated at the Pontedera' specialization course actor
Directed by R.Latini, S.Pasello, M.Giovara, L.Pasello, D.Castaldo.
Worked at the Teatro Stabile di Torino, MiTo Settembre Musica, Fondazione TPE,FondazioneNovecento,Circolo Dei Lettori di Torino.
Finalist at the prestigious Premio Scenario with her first monologue "Biscotti Integrali Per La Libertà".
Working in co-operation with S.Lesnoj
Nelide Bandello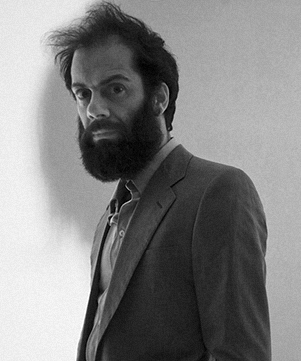 Parallelly to a long live and recording experience in the world of jazz, independent rock, hardcore punk, pop, electro-funk and folk music and to the work as sideman that has brought him to perform in Europe and abroad, recording more than twenty records within a variety of styles, drummer Nelide Bandello  has being composing and arranging songs, music for theatre performances, music for readings and art installations.
He has thus developed his  personal writing skills, conducting his quintet called Leibniz, with which he has published two cds.He is founder of the project "Einfalt", a chamber ensemble devoted to improvvisation and research on alternative methods of musical writing that has published for El Gallo Rojo Records the 2 cds "cm12x12″ and "When the Teacher".
Member of the collective El Gallo Rojo has played with artists of the  contemporary jazz scene as Giovanni Maier, Matthias Schriefl, Stefano Battaglia, Steve Piccolo, Jamaladeen Tacuma, Mauro Ottolini, Danilo Gallo, Domenico Caliri, Walter Beltrami, Kit Downes, Andrea Ayassot, Igor Bezget and many others.
Web site: www.nelidebandello.wordpress.com
Domenico Caliri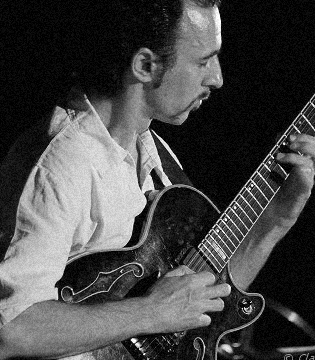 From 1993 to 2001 he collaborated with trumpeter Enrico Rava, with whom he has recorded 5 CDs and performed numerous tours in Italy and abroad with the group Rava Electric Five – often cited as one of the best teams in the italian referendum of the magazine Musica Jazz – and Rava's projects Carmen and Italian ballads, with numerous guests including Galliano, Coscia, … From 2002 to 2005 he was a teacher and artistic director of the Jazz School at the Container Club of Bologna. Since 2004 he plays in duo with bassist Tavolazzi and with Cecchetto in the project for two electric guitars Nutronic Nuages​. From 2005 he played with the bassist Giovanni Maier and drummer Zeno de Rossi in Wergeld trio, which released for the label El Gallo Rojo. Finally, with the vibraphonist Pasquale Mirra has created in 2008 the duo PasCal, which has recently recorded a CD forthcoming and a successful debut at Clusone Jazz Festival 2009. Has authored about 30 cd including six in his own name.
Web site: www.domenicocaliri.com
Paolo Porta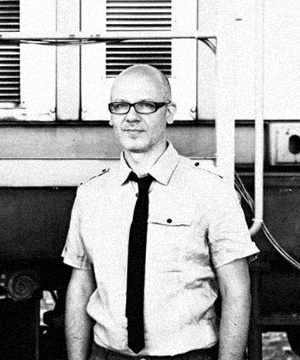 Paolo Porta plays saxophone, writes music, teaches, leads his own bands, and has worked as a sideman since 1991. Early on he had private lessons with Alfredo Ponissi. In 1990-91 he was awarded scholarships from Berklee College of Music in Boston where he studied with Hal Crook, Richard Evans, Fred Lipsius and George Garzone. He has participated in workshops conducted by Joe Lovano, Lee Konitz, Dave Liebman, Steve Grossman and Greg Osby. Over the years Porta has won many important awards and prizes including:first S.i.a.e. Awards for best composition at Grand Prix du jazz 1992, Berklee College of Music scholarship in 1990/91, best group at "Summertime in jazz" contest 1994, CEE scholarship for OFP project ( big band led by Kenny Wheeler, George Russell etc ), best group at "Barga Jazz" contest2000
Porta has performed in jazz festivals and clubs throughout Europe, the USA, and the Middle East. As a sideman, Paolo has played and/or recorded with many top recording artists including: Steve Grossman, Carla Bley, Stefano Battaglia, Steve Coleman, William Parker, Gianluca Petrella, Furio Di Castri, Danilo Rea, Paolo Fresu, Roberto Gatto, Steve Swallow, Don Moye. Porta was recently signed to the English record company DDE which released his first and acclaimed CD "Deceptive Resolution". Since 2007 he has worked as assistant professor at the Berklee workshops in Umbria. Since 2008 Porta is member of Jimmy Weinstein's Traveling School team and also, founder of his own trio, active since 1993, featuring Alessandro Minetto and Alessandro Maiorino, and leads his new project "Antihero".
Web site: www.paoloporta.it
Damiano Monaco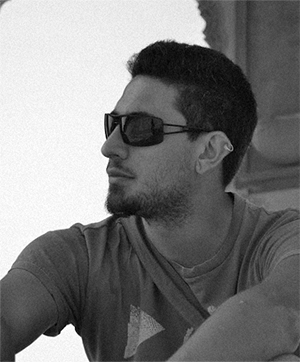 He graduated from the European Institute of Design in 2007 he founded the Cultural Association H12 and in 2010 the company Blow Studio. In 2009 part of the jury at the festival Cinema Environment of Turin in the International Short Film Competition. In subsequent years, has done work for video performance by Marco Gastini, Alfonso Alberti, Giacomo Platini, Osvaldo Coluccino and Sylvano Bussotti presented at the Contemporary Art Museum of the Castle of Rivoli and the GAM in Turin. In 2011, in competition at the Turin Film Festival with the documentary "I have nothing to be agreed – Deluxe". In recent years he has specialized in making suggestions and directing the live video for the live Shipyard Altrigo, Ozoono and Ozmotic. In 2013 he won the BEA 2013, with the project "Energizer for Unicef​​" and won the 2013 FICTS getting Guirlande d'Honneur in the Great Individual Champions for the documentary "Valetti. Champion forgotten."
Web site: www.damianomonaco.it
Pietro Ballestrero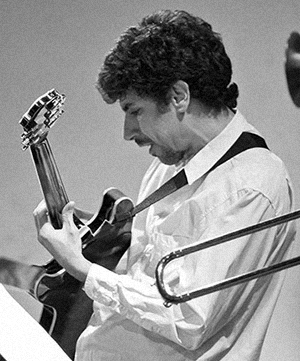 Jazz guitarist and composer, from the age of ten he studied classical and jazz music in Italy and abroad. He attends four editions of the summer seminars of "Siena Jazz" and several other workshops with various musicians, among which Ralph Towner, Dave Liebman, John Abercrombie and John Stowell.
He attends for three years at the "Permanent Laboratory of Musical Research "conducted by Stefano Battaglia at the Siena Jazz Foundation. In 2008 he obtains a Masters degree in Jazz Music at the "G. Verdi" Conservatory of Turin.
He has recorded three albums as a leader and several others as sideman. He has performed in important festivals in Italy and abroad. He has composed music for theatre, and has been collaborating with Stalker Teatro since 2006.He has performed with Andrea Ayassot, Achille Succi, Alex Rolle, Marco Tardio, Lab Dance Orchestra by Furio Castri and Gianluca Petrella, Roberto Gatto, Aldo Mella, LuciaMinetti, Marco Decimo, and many others.
In classical contemporary music, he collaborates with Ezio Bosso, Giacomo Agazzini, Claudia Ravetto, Roberta Bua, Roberto Tarenzi, e the "Orchestra da tre soldi".
Web site: www.pietroballestrero.com/en/